Our Team
Directors
Brian Stoner, Ph.D.
Director and Principal Investigator
Brian Stoner, Ph.D.; Principal Investigator (PI), is Director of Duke's Center for WaSH-AID (Water, Sanitation, Hygiene and Infectious Disease). He is a Research Professor in the Department of Electrical and Computer Engineering at Duke University with a secondary appointment with Duke's Global Health Institute, and has been a Visiting Distinguished Fellow in Global Health Technologies at RTI International. He is a materials scientist with expertise in the synthesis, processing, and characterization of materials using electrical, electrochemical and plasma techniques. At Duke, he leads multidisciplinary programs in Global Health Technologies with an emphasis on integrating expertise across engineering, social science, economics and policy to address complex global challenges. He holds 28 U.S. patents related to novel microelectronic materials and systems, and has authored or co-authored two book chapters and more than 200 scientific publications. Visit Scholars@Duke for more information.
Email: stoner@duke.edu
Jeffrey T Glass, Ph.D., M.B.A.
Co-Director & Entrepreneurship Lead
Jeffrey T. Glass, Ph.D., M.B.A.; Co-PI & Entrepreneurship Lead, is the Senior Associate Dean for Education and Learning Innovation, a Professor in the Electrical and Computer Engineering Department, and the Hogg Family Director of Engineering Management and Entrepreneurship in the Pratt School of Engineering at Duke University. He has been a member of advisory boards for several start-ups, the interim CTO of a start-up during a leadership transition, conducted due diligence for venture capital firms, consulted for fortune 500 companies, and testified as an expert witness in patent litigation. He has published over 140 papers and book chapters, edited six books, is a co-inventor on 15 patents and is an ISI Highly Cited Researcher in Materials Science. Visit Scholars@Duke for more information.
Email: jeff.glass@duke.edu
---
Team Members
Sonia Grego, Ph.D.
Associate Director and Associate Research Professor
Sonia Grego, Ph.D., directs the global field testing of transformative sanitation technologies prototypes, particularly in India, and leads the diagnostics and sensor technology programmatic area. She has been developing engineering innovation for health for 15 years with expertise in sensors, systems miniaturization and tissue bioengineering.  She is also the Director of the Smart Toilet Lab. Her research interests include sensors for digital sanitation solutions and technologies for early detection of disease, with emphasis on smart toilets for diagnostics at the individual and community level.  She has served on NIH review panels for 10 years, served as co-chair of multiple symposia, co-authored more than 50 scientific publications and has been awarded four patents.  Visit Scholars@Duke for more information.
Email: sonia.grego@duke.edu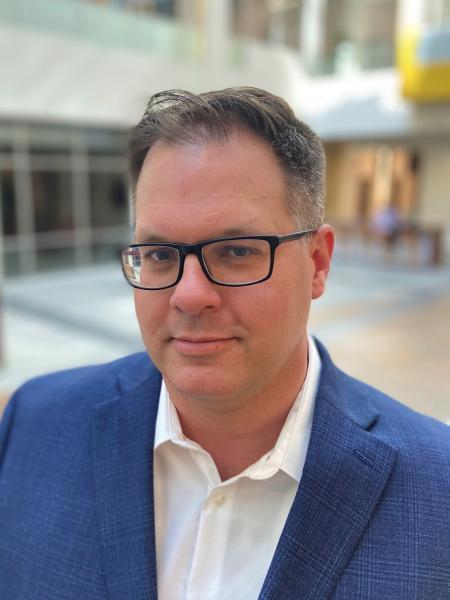 Brian T. Hawkins, Ph.D.
Associate Director of Technology Development and Associate Research Professor
Brian Hawkins, Ph.D., oversees multiple research and development programs and coordinates technology partnerships with other academic institutions and companies. His research interests include processes for household-scale water treatment and reuse, nutrient remediation, and energy recovery. Current projects include leading the Center's efforts on several Small Business Innovation Research (SBIR) programs for the Environmental Protection Agency with Triangle Environmental and a Small Business Technology Transfer (STTR) program with the National Institutes of Health for Coprata, Inc.; serving as testing lead and technical consultant for the Generation 2 Reinvented Toilet program; and leading the development and commercialization efforts on the Reclaimer. Prior to joining Duke, he worked at RTI International and the University of Washington School of Medicine, and completed a postdoctoral fellowship at the National Institute of Environmental Health Sciences. He holds a B.S. in Chemistry from the Georgia Institute of Technology and a Ph.D. in Neuroscience from the University of Arizona. He is a co-author of more than 40 peer-reviewed research publications, review articles, and book chapters, and serves as an Associate Editor of Water and Environment Journal. Visit Scholars@Duke for more information.
Email: brian.hawkins@duke.edu
Mara Shurgot, M.A.
Associate Director of Communications
Mara Shurgot, M.A., joined the Center in 2018 and leads outreach and communications. Prior to joining WaSH-AID, she worked at the Duke University Talent Identification Program (Duke TIP), the last seven years as director of international programs leading educational initiatives in India and China. She earned a Master of Arts in Writing from the University of San Francisco and an undergraduate degree in English from the University of California, Los Angeles.
Email: mara.shurgot@duke.edu
Julia Darcy, Ph.D.
Research Scientist
Julia Darcy, Ph.D., joined the WaSH-AID team in March 2023 as a Research Scientist. Prior to joining the team, Julia spent 3 years at AxNano, a cleantech venture studio, developing water remediation technologies. Julia's research interests include nutrient remediation, groundwater remediation, and water reuse. She is particularly interested in the technology development cycle and transitioning technologies from the bench to the field. Julia holds a Ph.D. in Inorganic Chemistry from Yale University as well as a B.S. in Chemistry and B.A. in Environmental Studies from Worcester Polytechnic Institute.      
Email: julia.darcy@duke.edu
Robert Foushee
Associate in Research
Robert Foushee performs biological, physical and chemical analyses on liquid and solid sanitation technologies undergoing testing in the lab. He also works with the engineering team on troubleshooting and operating prototypes. Originally from New York City and an avid Knicks fan, Robert moved to Durham ten years ago and joined the hospitality industry. The move south was welcome: between Duke University, RJ Barrett's Alma matter; the local Foushee Street bearing his last name; and warmer temperatures, Durham feels like home. Robert is the father of four grown children.  
Email: robert.foushee@duke.edu
Graham H. Miller
Associate in Research
Graham Miller joined the WaSH-AID team in November of 2019 as an Associate in Research. Prior to joining the team, he spent three years working on sanitation related projects at Duke University, primarily the Supercritical Water Oxidation plant and the Anaerobic Digestion – Pasteurization Latrine. Graham's expertise in these projects ranged from installation and operations of systems to data analysis. He earned a B.S. in Mechanical Engineering from the University of Florida.
Email: graham.h.miller@duke.edu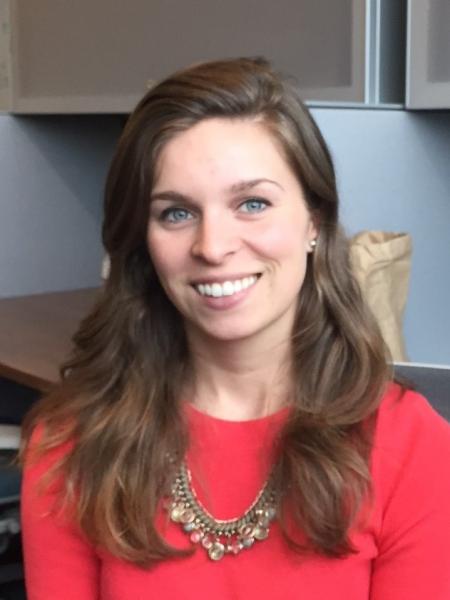 Claire Welling, M.S.
Associate in Research
Claire Welling, M.S., serves as an Associate in Research at Duke working under the Sanitation Technology Platform supporting field testing of transformative sanitation technologies prototypes, including data analysis, record keeping, and preparing written communication for partners and clients. Prior to working with Duke, Claire worked for Durham County focusing on the local municipal wastewater treatment plant and sewer collection system, overseeing upgrades, developing a resiliency and redundancy program, and maintaining a GIS model of the collection system. She received an M.S. in Environmental Engineering from Virginia Tech focused on wastewater treatment process optimization. 
Email: claire.welling@duke.edu
August Frechette
Graduate Researcher
August Frechette is an environmentally-minded mechanical engineering graduate student at Duke University's Pratt School of Engineering. Her research involves pore-scale fluid dynamics in mechanical filtration membranes - a focus driven by the need to increase the longevity of filtration membranes exposed to dirty waste streams. Broadly, she is interested in ground and surface water treatment via membrane filtration for the purposes of habitation remediation and conservation. 
Email: august.frechette@duke.edu
Jin Zhou
Graduate Researcher
Jin Zhou is a Ph.D. candidate in the Department of Electrical and Computer Engineering in the Pratt School of Engineering at Duke University. His current research interests include machine learning, medical image analysis, and sensor data interpretation.
Email: jin.zhou@duke.edu
---
Previous Students
Mariana Vasquez Sanchez, PhD Student, Duke University (2018-2022)
Caitlin Niven, Research Assistant, Duke University (2018 - 2020)
Peter Coggan, Research Assistant, Case Western Reserve (Summer 2018 and 2020)
Thandolwethu Dlamini (Shakes), Pratt Fellow, Duke University (2018 - 2020)
Kayana Tyson, Research Assistant, Duke University (2019-2020)
Michael Dryzer, Research Assistant, Johns Hopkins University (2017 - 2019)
Jimmy O. Thostenson, PhD Student, Duke University (2018)
Angad Ozarkar, MEM student, Duke University (2018)
Samuel Phiri, REU student, Michigan State University (Summer 2018)
Abhyudaya Adulkar, REU student, IIT Bombay (Summer 2018)
Brielle Januszewski, REU student, Arizona State University (Summer 2018)
Mikayla Stoner, Research Assistant (2018)
Riley Luettgen, Summer Intern, Univeristy of Wisconsin (2018)